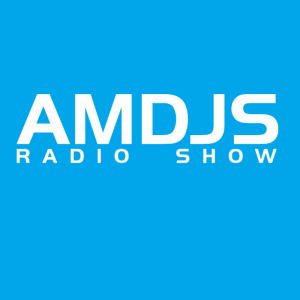 AMDJS Radio Show 115
In this VOLume of AMDJS we will present you a few tracks from Aki Bergen's upcoming album "Black & Light" (that will be out on 29th of April on Plastic City),
one new track (the remix actually) from the legendary Terry Lee Brown Junior (out on 29th of April on Mole Listening Pearls), the new remix on Kerri Chandler's
"Heaven" (as the promo from Madhouse Records) and many many more. Overall: we present we the promos from Plastic City, Silk Textures, Deso Records,
Disclosure Project Recordings, OFF Recordings, Moodmusic, Mole Listening Pearls, Bright Spark Records, Madhouse Records, Big Mama Records,
Sophisticate Recordings, Acryl Music, Bron Eyed Boyz, Suara plus one amazing tune from Supafeed netlabel. Enjoy!
1st hour: Feodor AllRight & Elena Mechta (deep/tech house promos)
www.soundcloud.com/amdjs
#/timestamp/artist name/track title/mix/label/cat.number/source
01 [00:00:08] Aki Bergen – Black & Light (taken from "Black & Light" album) [Plastic City, PLAC080-2] – PROMO
02 [00:06:56] Aki Bergen – Boomslang (taken from "Black & Light" album) [Plastic City, PLAC080-2] – PROMO
03 [00:12:23] Aki Bergen – City Night Crowd (taken from "Black & Light" album) [Plastic City, PLAC080-2] – PROMO
04 [00:16:19] Aki Bergen – Fever feat. Carmen Cherry (taken from "Black & Light" album) [Plastic City, PLAC080-2] – PROMO
05 [00:20:53] Aki Bergen – Kill Your TV (taken from "Black & Light" album) [Plastic City, PLAC080-2] – PROMO
06 [00:26:48] Approaching Black – Spend More Time With Me (Soundstorm 'deep' remix) [Silk Textures, SILKTX015] – PROMO
07 [00:34:41] Cassique – Dope (Herb redub) [Supafeed, SUPA011] – NETLABEL FEATURE
08 [00:41:38] Frej Le Vin – High Society Girl [Deso Records, ???] – PROMO
09 [00:47:26] Crek – Yesterday [Disclosure Project Recordings, TDP059] – PROMO
10 [00:51:37] Timo Garcia – Inches [OFF Recordings, OFF_SPIN007, A1] – PROMO
11 [00:56:19] Morris Brown vs Freestyle Man – Smoke City (Vera remix) [Moodmusic, MOOD-SPEC7] – PROMO
2nd hour: Feodor AllRight & Elena Mechta (deep & tech house promos)
www.soundcloud.com.amdjs
#/timestamp/artist name/track title/mix/label/cat.number/source
01 [01:00:08] Zagar – Prophet Is A Fool (Terry Lee Brown Junior remix) [Mole Listening Pearls, MOLE101-8] – PROMO
02 [01:05:52] En-Tropic – Hordes [Bright Spark Records, BSPARK002] – PROMO
03 [01:11:54] Kerri Chandler & Christopher McCrae – Heaven (Phil Asher's restless soul dub) [Madhouse Records, ???] – PROMO
04 [01:18:00] Mateo & Matos – Joy 2 My Life (Dennis Collado luvdancin mix) [Big Mama Records, BIG028] – PROMO
05 [01:23:26] Paolo Paleologo & Larry James Ray – Weekend (Maurice Joshua & DJ Hotwheelkee mix) [Big Mama Records, BIG028] – PROMO
06 [01:29:06] Bruto Peroni (aka Deepchild) – Go Slow (Alex V remix) [Sophisticate Recordings, SPH017] – PROMO
07 [01:34:35] Lonya – Bauhouse (Riccicomoto's dub session) [Acryl Music, ACRM046] – PROMO
08 [01:42:22] Agent Matteo – Feel This Rhythm (Oliver Moldan remix) [Brown Eyed Boyz Records, BEBR080] – PROMO
09 [01:48:12] Kid Culture – The King Speaks [Suara, SCOM005] – PROMO
10 [01:54:49] UGLH – That [Suara, SCOM005] – PROMO