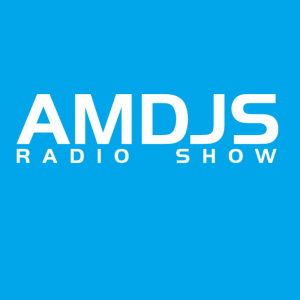 AMDJS Radio 95
In this week show we're back with our traditional "two hours sessions from AMDJS".
Catch here new (extra fresh!) releases from The Timewriter and Tiga, promos from Neurotraxx Deluxe,
Different Recordings, Night Drive Music, Etoka Logue, Apparel Music, Workbench, Real Tone Records,
Acryl Music, Deso Records, Electronic Petz, Kina Limited, Night Drive Music Limited, Resopal Schallware,
Suara, Ostwind Records and one track from Supafeed netlabel.
1st hour: Feodor AllRight & Elena Mechta (deep house/tech house promos)
www.myspace.com/amdjsonline
#/timestamp/artist/track/mix/
label/cat. number/source
01
[00:00:08] The Timewriter – My Heart Is Heavy [Neurotraxx Deluxe, NXD047] – PROMO
02
[00:06:46] The Timewriter – Nine Five Pain [Neurotraxx Deluxe, NXD047] – PROMO
03
[00:10:32] Tiga – Love Don't Dance Here Anymore (Carl Craig C2 remix) [Different Recordings, ***] – PROMO
04
[00:19:58] Art Bleek – Blue Bird [Night Drive Music, NDMnetEP090] – PROMO
05
[00:24:39] Cadatta – Abnormale (Soukie & Windish remix) [Etoka Logue, ELOG009] – PROMO
06
[00:31:56] Kisk – DIY2 (Moodymanc remix) [Apparel Music, APD024] – PROMO
07
[00:38:20] Javiunder & Fabian Argomedo – Mantra [Workbench, WORKBENCH09, A1] – PROMO
08
[00:43:53] Shonky – Easy d'Or [Real Tone Records, RTR045] – PROMO
09
[00:50:39] Shonky – Le Velour [Real Tone Records, RTR045] – PROMO
10
[00:56:39] Da Funk – Gloomy Scene [Acryl Music, ACRM040] – PROMO
2nd hour: Feodor AllRight & Elena Mechta (deep house/tech house promos)
www.myspace.com/amdjsonline
#/timestamp/artist/track/mix/label/cat. number/source
01 [01:00:08] Stu Patrics – Mindmap (Delicious remix) [Deso Records, DES007] – PROMO
02 [01:06:00] Yariv Etzion – On The Rocks [Electronic Petz, EP055] – PROMO
03 [01:10:53] YokoO – Underwater Romance [Kina Limited, KNMLTD021] – PROMO
04 [01:17:01] Aquarell – Green Vision [Night Drive Music Limited, NDMLEP015] – PROMO
05 [01:22:24] Roi Okev – Between East And West [Resopal Schallware, ***] – PROMO
06 [01:28:02] James Talk & Tom Budden – Feeling Fine [Suara, SUARASHOWROOM11] – PROMO
07 [01:34:17] Herb & Matt – Work That Dance [Supafeed, SUPA010] – NETLABEL
08 [01:40:33] Pawas – Pfung It [Ostwind Records, OW035, A2] – PROMO
09 [01:46:58] Oiva & Bob Jacket – Feria [Vibra Macz Records, VIMZ078VT] – PROMO
10 [01:50:53] Monoman – You Been Lied To [Yakuza Recordings, YAK014] – PROMO
11 [01:55:35] Replika – Space Walk On Grass [Sophisticate Recordings, SPH014] – PROMO